Special Edition 1500 Warlock V8 Hemi Crew Cab – Register Your Interest
NEW TO THE 2020 RAM 1500 LINE UP IS THE RAM 1500 WARLOCK 4X4 WITH A BIGGER, MORE SPACIOUS CREW CAB.
Ram Trucks Australia is proud to introduce the SPECIAL EDITION 1500 Warlock V8 Hemi Crew Cab to our range. Available to order now!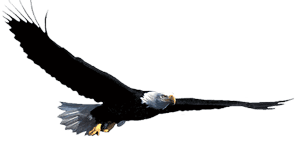 Special Edition 1500 Warlock V8 Hemi Crew Cab

The RAM 1500 is the only full size, American made Pickup Truck that goes beyond anything most premium mid-size utes can deliver. If you want to tow more, carry more, move more, see more, and enjoy more, the RAM 1500 Pickup Truck provides a vastly superior solution to ute buyers.

BUILT FOR THE BOLD

Off-road chops and style for miles. The Ram 1500 Warlock gives weekend warriors aggressive capability and exterior style with a new front end design, black tow hooks, black powder-coated bumpers and a 1-inch suspension lift.

*Overseas model shown

CHARGE AHEAD

Standing out for exceptional style and value the Warlock is designed and built with performance and functionality at its core.

With a durable interior that will withstand the toughest conditions, combined with a 5'7″ cargo tub, the Warlock is equipped with plenty of space to accommodate both work and play. The Express standard tub will take a full-size pallet with ease and you'll still have space left over, thanks to the cargo tub length, and a width between the wheel arches. No corners have been cut, no sacrifices made. Just one smart package that's been purpose-built with the flexibility to undertake any challenge.

The RAM 1500 Warlock, will impress!

# Maximum braked towing capacity is subject to regulatory requirements and vehicle weight restrictions (which may require occupants and/or luggage to be restricted)

† Payload and kerb weight figures are based on vehicle certification. It is the driver's responsibility to ensure: weight of fully loaded vehicles do not exceed GVM; front and rear axle load limits are not individually exceeded; the combined weight of the fully loaded vehicle (including tow ball download when towing) and trailer does not exceed the GCM; compliance to State and Territory towing regulations. Payload is the combined value of occupants, luggage, cargo, added options, accessories and tow ball download (when towing). Kerb weight includes the vehicle with a full tank of fuel and all standard equipment, excluding occupants. Additional weights of optional features, occupants, luggage, cargo, accessories and tow ball download (when towing) must be taken into account when calculating payload.

Overseas models shown.
Overview

view

| Condition: | |
| --- | --- |
| Manufacture Year: | |
| Make: | |
| Model: | |
| Badge: | |
| Series: | |
| Body type: | |
| Seating Capacity: | |
| Exterior Colour: | |
| No. of Gears: | |
| Transmission: | |
| Drivetrain: | |
| Engine: | |
| Fuel Type: | |
| Kilometres: | |
| Registration Plate: | |
| Stock No: | |
| VIN: | |
Casey Ram
---
Trading Hours
Sales Trading Hours

Sales Trading Hours

| Day | From | To |
| --- | --- | --- |
| Monday | 08:30 AM | 06:00 PM |
| Tuesday | 08:30 AM | 06:00 PM |
| Wednesday | 08:30 AM | 06:00 PM |
| Thursday | 08:30 AM | 06:00 PM |
| Friday | 08:30 AM | 06:00 PM |
| Saturday | 08:30 AM | 05:30 PM |
| Sunday | Closed | Closed |

Service / Parts Trading Hours

Parts Trading Hours

| Day | From | To |
| --- | --- | --- |
| Monday | 07:30 AM | 05:30 PM |
| Tuesday | 07:30 AM | 05:30 PM |
| Wednesday | 07:30 AM | 05:30 PM |
| Thursday | 07:30 AM | 05:30 PM |
| Friday | 07:30 AM | 05:30 PM |
| Saturday | Closed | Closed |
| Sunday | Closed | Closed |
---
Locations
Please Choose your location below:
---
Choose your location below:
---
browse vehicle by condition
browse by make + model + badge